August 28th, 2008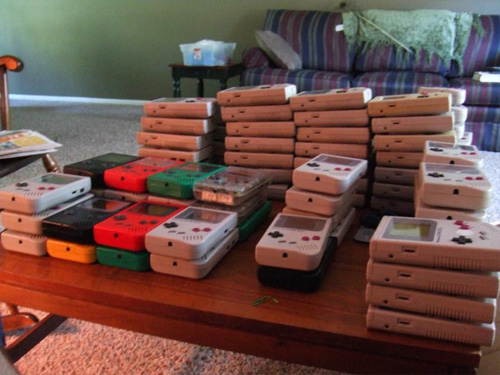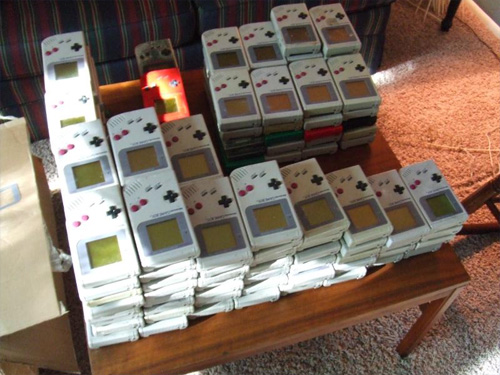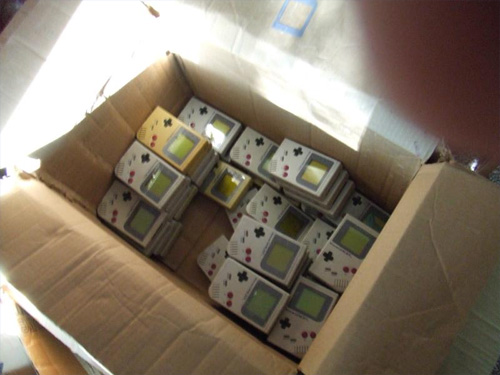 Look at that! 0xFF (Hexadecimal for 255) pieces of DMG-01. Could there be anything sexier that that? The number is just right too. 255 is the largest number that can fit into an 8-bit CPU register, making the number completely ideal. Look at the top picture and you'll see that most of them are traditional gray-boys while a couple have other colours, and exactly two of them are transparent. (Goose-bumps starting to grow)
Also notice in the bottom picture that one of them looks pale yellow. Don't be fooled by the crappy camera shot! That's is in fact one of the ultra rare white DMG's, supposedly only sold in Japan.
The catch? Unfortunately they're not mine, but Nonfinite's. He bought them wholesale from what appars to be the last wholesale reseller in the US. (But if you know of more people doing Gameboy wholesales, feel free to contact me)
Knowing Nonfinite, he will mod the Gameboys and sell in his shop. Yup, painstakingly go through each and every one of them, fix them where needed, put in backlight and ProSound mods, finish them off by painting the case in the most awesome ways, so they're ready to be shipped to enthusiasts all over the world.
And even if you already have a Gameboy, he sells flash cartridges for Little Sound Dj (Music software for Gameboy) too.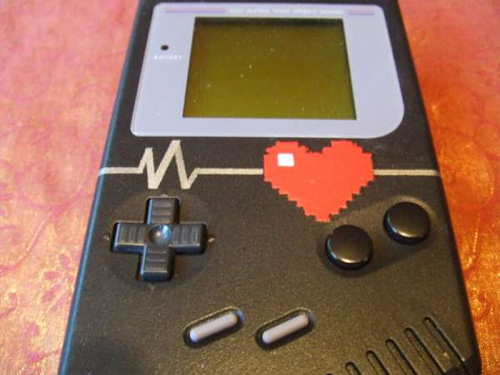 August 6th, 2008
This a blog "devoted" to pointing out "unnecessary" quotation marks that people put "everywhere". It's actually kinda "funny". It places in the same league as the blog about "Faces" in places
"Found" through Little-Scale