June 22nd, 2007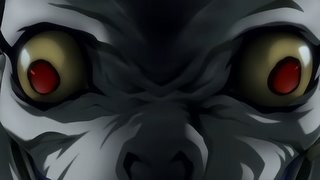 I haven't really blogged about animé yet, but I thought now was a good time. In case you haven't heard the news: Viz has recently licensed Death Note in USA, and they've also sent C&D's to various fansub groups, including Kuro-Hana and Animanda, meaning that they won't (officially) be subbing Death Note episodes 36 and 37. (In the case of Animanda, a few more episodes as well, since they focus more on quality checking than KH and take longer to get the releases out)
So, knowing that DN36 was probably out by now, and eager to watch it, I looked at The Pirate Bay and to my surprise and joy I found three results. Two releases by a group called C&D (A reference to Viz' letters sent to the subgroups subbing Death Note) and one by a group called Ben-KoR (Never heard of)
As it turned out, the release by Ben-KoR, and the one labeled v2 wre both fake. Instead they contained a documentary about the 9/11 attacks. /:
These two releases also had funny checksums in their torrent name. (Containing non-hex characters) My little conspiracy theory is that it's Viz that uploaded these torrents to spoil the fun. If it had been some malicious teenager, the checksum would've looked ok, (Only hexes) and the file would've been a hardcore porn movie to rape people's eyes and brains. ^_^
So, I'll quit my yabbbering and give you the working link: Death Note 36.
My opoinions about the episode? It's by far the best episode so far, but I won't tell myuch about what happens in it, to avoid spoiling. I can tell you this much: This is the episode when Light and Near will finally meet, and it ends in a real cliffhanger. (What else is to expect when there's only one episode left?)
Also I'll take this opportunity to say that I've updated my site a little with a list of animés I'm watching. Check it out.
2 Responses to "Death Note 36"
ale/pepino says:
June 22nd, 2007 at 4:36 am

I stopped watching the series when the second plot begun. It was fun but it was enough, and the second plot was a lot more predictable, maybe just because it wasn't the first.

But hey, it's one of the few thriller series I've got hooked to.

youvey says:
March 9th, 2008 at 3:51 pm

i hadn't watch anime for a long time ,but this is a 15 days when my friend tell me about "death note" and i have watch some episode ,it is really great .and may be i will watch more anime this days.
lamine

youvey's last blog post..Black Cat Information
Leave a Reply