December 2nd, 2008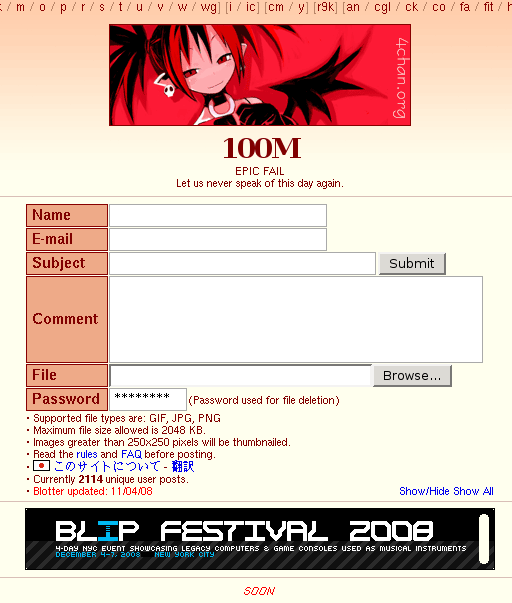 I just noticed this. Maybe this is old news, after all I haven't visited f4ilchan in like OVER 9000 years. I heard moot broke up with AdBrite which would explain why they've accepted Blipfest as an ad publisher. I don't mind, it helps spread the chip luv.
Blipfest general info:
Archaic game and home computer hardware is recast into the unlikely role of musical instrument and motion graphics workstation in the BLIP FESTIVAL 2008, a four-day event showcasing nearly 40 musicians and visual artists occupying the international low-res cutting edge. The Blip Festival takes place DECEMBER 4—7, 2008 at The Bell House, and is presented by Manhattan art organization THE TANK and NYC artist collective 8BITPEOPLES.
Leave a Reply