June 7th, 2007
This the theme for The Legend of Zelda, played on a theremin. (If you don't know, it's an instrument which is controlled by how your hands interfere with radio waves)
Makes me think… I want a theremin, but at the time being I don't have enough time and money to buy one, let alone build one. So whenever I get some free time, I'm planning to build an optomin, which uses the same principle, but is based on light. In a typical optomin, you have a LED, whose light is reflected by the user's hand onto an LDR, which in turn is part of an oscillation circuit. Maybe if I succeed in doing so, I'll do an oscillator where I use the combo LED, hand, LDR, as the feedback loop in the oscillator. That's an idea I got from watching a sketchup of a brushless DC motor. On a related note, DC motors tend to produce a kind of static when used, which can be a problem in practical application, because the surrounding electronics may suffer from the interference. However, I think that the square wave being produced could be musically useful. The square wave that it generates has a spike at every cycle, that I think will give very nice overtones. A synth based on DC engines? Eat that!
Where was I? Oh yeah, the optomin! I've already build two things with LDR's in them, both of which were APC clones. The first one was this dual Atari Punk Console, and the second was the Gameboy Ounk Console, viciously built in a small Gameboy box, as promised to Dj Scotch Egg, during his visit to Sweden.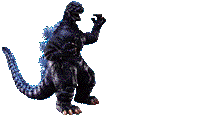 Also, I'd like to give a shout to nerdarts.com which is a newly opened blog about geek and net culture, where one of my posts is featured on the front page. Unfortunately not with one my own projects, but there'll be more of them coming. Also, maybe the tag chiptune is not suitable for that post?
However, despite being only one day old, the site already looks promising, I found some interesting stuff to read, and I'm eagerly waiting for more. RSS feed added, for sure!
One Response to "Zelda theme on a theremin"
nerdarts says:
June 11th, 2007 at 11:25 pm

Good point on the tag on that one:) Looking forward to seeing more of your creations.

ciao
Leave a Reply