November 11th, 2008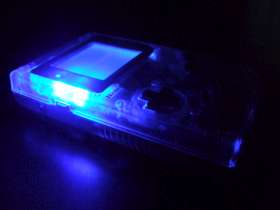 Nonfinite Electronics recently teamed up with CrunchyCo, an independent group of inspired individuals who are into lo-fi music and arts. To celebrate this, Nonfinite is offering a 10% discount on all of his products. (He has everything from Prosounded backlit Gameboys to Gameboy flash cartridges in his shop.)
But hurry, the discount is only valid for two weeks from now! The coupon code for the discount is available at www.crunchyco.com.
One Response to "10% discount on Gameboy gear from Nonfinite Electronics"
Alysse says:
December 18th, 2009 at 9:41 pm

My boyfriend really wants a gameboy that is moded and has a black light. I was wondering if you sold those. And would be greatly interested.
Leave a Reply