February 5th, 2011
(Mixed language post. Swedish=blue left border. English=red left border. Warning! No hotlinking, unless you have a goatse fetish!)
I mitten av 2010 dömdes manga-översättaren tillika -experten Simon Lundström (Eller Zimeon om man känner för det) för barnpornografi-innehav för 51 st. tecknade bilder. Målet överklagades och hamnade i hovrätten. 28/1
meddelade
svea hovrätt att 12 av bilderna som tingsrätten dömde honom för inte ansågs utgöra barnpornografi i lagens mening.
Jag skulle kunna diskutera det totalt absurda i att lagen, med den goda föresikten att skydda barn, förbjuder tecknade bilder som inte föreställer ett faktiskt övergrepp, men det har redan gjorts på ett flertal ställen i den svenska bloggosfären. Så istället tänker jag försöka mig på att testa mina Google-skillz och stilla min nyfikenhet genom att försöka hitta de bilder som bedömdes ligga inom lagens råmärken.
In mid-2010, the renowned Swedish manga expert and translator Simon Lundström was convicted for possession of child pornography in the Uppsala District Court, for 51 images found on his hard drive. He appealed the conviction.
The Svea Court of Appeal upheld the charges
, but ruled that 12 of the images weren't child pornography according to the law.
I could discuss the absurd law, which basically creates a thought crime, but instead, I will try to still my curiosity and test my Google skills, to see if I can find the 12 images that were ruled to be legal under Swedish law.
Efter lite letande hittar jag
detta inlägg på anime.se
där de tolv filnamnen från rättegångsprotokollet finns uppradade. (Så vitt jag kan utröna finns det inga bilder i protokollet, och inte heller några filnamn angivna för de filer som ansågs vara olagliga av hovrätten.)
Fyra bilder ansågs inte nå upp till lagens definition av "barn": isen01.jpg, c_girl.jpg, SINO1S.JPG, SINO2S.JPG
Åtta bilder ansågs inte nå upp till lagens definition av "porr": han.050.jpg, han.051.jpg, n09.jpg, tsurupeta3.jpg, 022x.jpg, CRSN0201.PNG och två filer vid namn _09.JPG. (Kanske två kopior av samma fil.)
My first lead is
this post in the anime.se forums
(in Swedish) which lists the file names of the twelve legal files, taken from the court protocol. (As far as I understand, no actual images are attached to the protocol, as well as no file names for the images deemed illegal.)
Four pictures did not depict children, as defined by the law: isen01.jpg, c_girl.jpg, SINO1S.JPG, SINO2S.JPG
Eight pictures did not depict pornograhy, as defined by the law: han.050.jpg, han.051.jpg, n09.jpg, tsurupeta3.jpg, 022x.jpg, CRSN0201.PNG and two files named _09.JPG, possibly duplicates.
isen01.jpg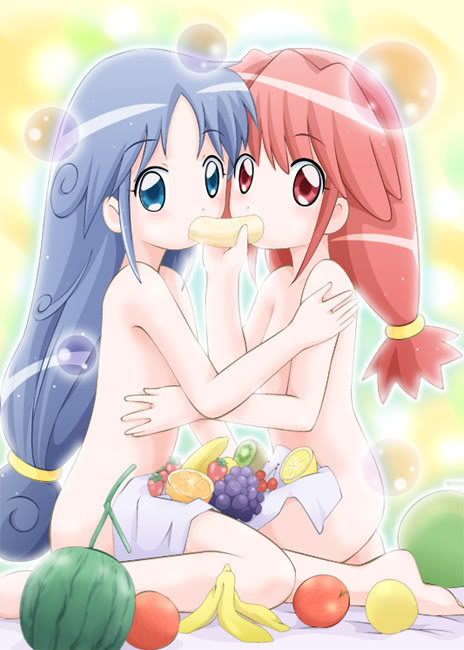 c_girl.jpg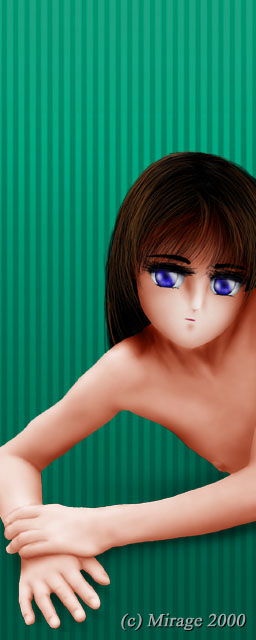 ???
Efter en stunds googlande står det klart att c_girl.jpg är ett populärt filnamn för allehanda bilder, t ex
denna
som varken är barn eller porr. Sökfrågan
"c_girl.jpg" loli
gav tre resultat. Det första leder till bildbrädan
Danbooru
och är ett ointressant resultat. Kvar har vi två resultat som ser lovande ut.
Den andra sökresultatet är en tråd från 2004 på något forum där folk har postat sxrivbordsbilder. En av länkarna går till http://www.vt.sakura.ne.jp/%7Eccc/tukihime/c_girl.jpg som är borttagen, troligen sedan länge nu, och WayBackMachine har inte en kopia av bilden heller. En mapp i sökvägen heter tukihime, och t(s)ukihime (月姫, Lunar Princess) visar sig vara ett eroge (erotiskt spel)/visual novel gjort av amatörstudion Type-Moon. Dock hittar jag ingen c_girl.jpg på deras server. Med tanke på att materialet i tråden samt Type-Moons "extra"-avdelning inte är -särkilt avklätt gissar jag att denna c_girl.jpg inte är vad vi letar efter, även om det inte är omöjligt.
Det tredje och sista sökresultatet, med denna sökmetod, visar sig vara en proxy-logg av något slag, där man hittar URLen http://plaza28.mbn.or.jp/~miragenovels/jpeg/garou/c_girl.jpg som är död. Den här gången har dock WayBackMachine en kopia från år 2000 viket är vad du ser ovan. Även om det är lite långsökt kan det vara rätt bild.
Z, om du läser detta och (inte) känner igen bilden eller om tsukihime låter bekant, lämna gärna en kommentar.
After a bit of Googling, it becomes apparent that c_girl.jpg is a popular file name for a variety of images, such as
this one
which is hardly what we're looking for. By searching for
"c_girl.jpg" loli
I narrowed it down 3 results. The first one is
an unrelated image on the image board Danbooru
. The second and third ones look promising.
The second result is a "post your desktop" thread on some forum from 2004, where one of the links go to http://www.vt.sakura.ne.jp/%7Eccc/tukihime/c_girl.jpg. That particular image is long gone (and WayBackMachine doesn't have it.) Further research shows that t(s)ukihime (月姫, Lunar Princess) is an eroge (erotic game)/visual novel made by a doujin called Type-Moon. However, no c_girl.jpg was to be found anywhere on that site. Judging from the character of the other images in that in the desktop thread, as well as the "extra" material on the Type-Moon I think it's unlikely, but not impossible that whatever image was posted there as c_girl.jpg was the right one.
The third and last result, using this search methodology, turns out to be a proxy log of some sort. In there you find the URL http://plaza28.mbn.or.jp/~miragenovels/jpeg/garou/c_girl.jpg which is dead. However, WayBackMachine has a copy from 2000 which is what you're seeing above. Even though this is a bit far fetched, it might be the right image.
Z, if you're reading this and recognize (or not) the image above, or if tsukihime rings a bell, feel free to leave a comment.
SINO1S.JPG, SINO2S.JPG
Eftersom dessa bilder troligen hör ihop, sökte jag först efter
"SINO1S.JPG" "SINO2S.JPG"
Inga resultat. S'et kanske står för "small", så jag provade även
"SINO1.JPG" "SINO2.JPG"
utan att komma någon vart. Denna gång på grund av för många resultat. Jag provade även att slänga på katakana för loli på kul
"SINO1.JPG" "SINO2.JPG" ロリ
, vilket gav två resultat, både fruktlösa.
Since these two images are probably part of a set, I first tried
"SINO1S.JPG" "SINO2S.JPG"
No results. These images might actually be thumbnails, so I also tried,
"SINO1.JPG" "SINO2.JPG"
which instead gave me too many results. (Seems like SINOx.JPG are popular file names for things have to do with China
) I also tried adding katakana for loli to the query for fun
"SINO1.JPG" "SINO2.JPG" ロリ
, which gave me two results, both of which were fruitless.
han.050.jpg, han.051.jpg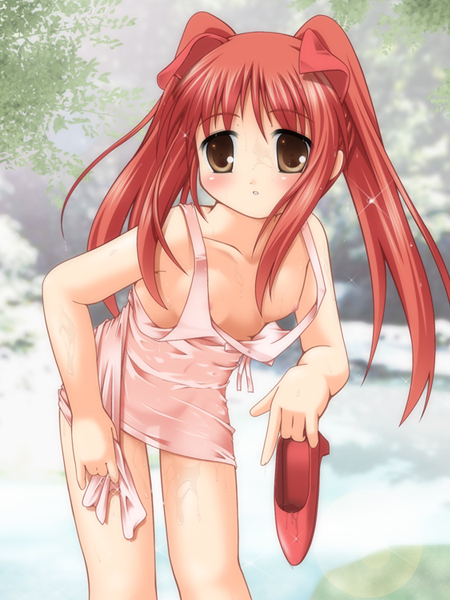 han.051.jpg är han.050.jpg med högre upplösning, vilket kanske betyder att Z dömdes två gånger för "samma" bild av tingsrätten! Det
går lätt att hitta
bilderna med Googles bildsökning. (16 resultat. Gissa vilken bild som är relevant i sammanhanget…)
Bilderna är skapade av necocoya.
han.051.jpg is actually a higher res version of han.050.jpg (which might mean that Z got convicted twice for basically the same image in the lower court!) The images are
easy to find
via Google Images. (16 results. Guess which one…)
The images are created by necocoya.
n09.jpg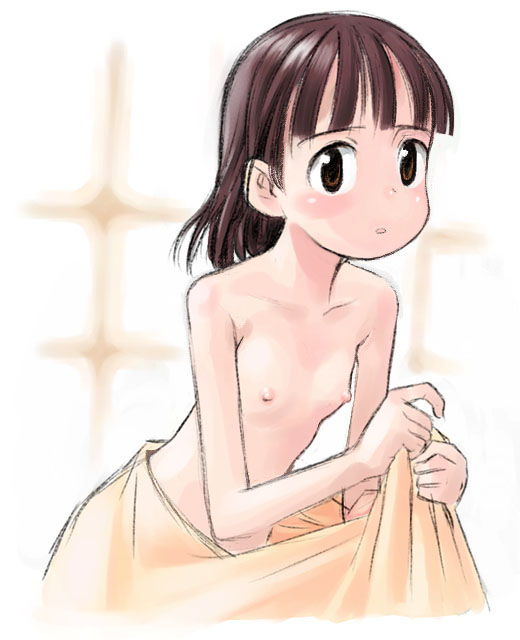 Att bara söka efter
"n09.jpg"
gav inte särkilt många intressanta resultat, men med det magiska ordet gick det enklare:
"n09.jpg" loli
. Detta är troligen rätt bild.
Just googling for
"n09.jpg"
didn't produce any interesting results, but when I added the magic word, I got a slightly more interesting result:
"n09.jpg" loli
. This is by all probability the correct image.
tsurupeta3.jpg
Jag har letat efter denna bild och hittat ett resultat. Jag misstänker dock att det inte handlar om samma bild. Bildernas namn skiljer sig åt med ett mellanslag, och medan bilden i domen ansågs vara icke-pornografisk, så pågår det klart och tydligt samlag i bilden jag hittade (pixeleringen till trots.
) Därför tänker jag inte länka till bilden här. Den som vill kan på eget risk googla efter tsurupeta3.jpg, klicka på det översta resultatet och titta på bild nr 3.
I have looked for this image, and found one match. However, I suspect that what I found isn't the same image! The file name is slightly different (an extra space in the file name) and the image contains obvious sexual activity, while the image in the trial was ruled "non-pornographic". I think the files just happen to share (almost) the same file name, so I'm not going to link to it here. But there's nothing to stop you from Googling for tsurupeta3.jpg, clicking the first result and then looking at the third image…
022x.jpg, CRSN0201.PNG, _09.JPG
022x.jpg och _09.JPG är i princip osökbara namn, medan CRSN0201.PNG helt enkelt inte verkar existerar på öppna internetz.
022x.jpg och _09.JPG are sort of unsearchable names, whereas CRSN0201.PNG simply doesn't exist on the public portion of the internetz.
7 Responses to "Simon Lundströms manga-dom och jakten på de friade bilderna"
Leave a Reply