January 14th, 2008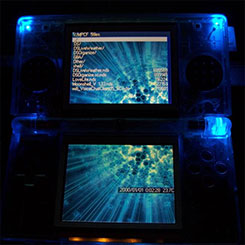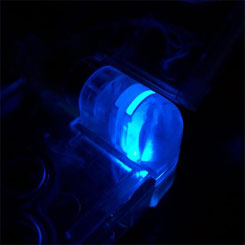 I recently bought a DSPhat, (And an M3Real, report and review may come) but I almost got a used black DSlite for the same price, but the seller didn't call me back before I bought the phat. But now I realize what I really wanted was a transparent one. Just look at this delicious thing by braineatingalienkyle.
Although there just might be some hope for my Phattie considering link me beautiful.
One Response to "Nintendo DS Lite blue casemod"
Paul says:
January 26th, 2009 at 12:48 pm

How did you go with the M3Dsreal? I have the old fat DS and a newer lite model and I guess it will work with both?
I actually find the fat model easier to play with.
Leave a Reply